SUBISPEED DRL SEQUENTIAL LED HEADLIGHTS - 2015-2017 WRX & STI, 2018-2021 WRX BASE AND PREMIUM
SKU: SS15WRXHL-SQ-KIT
Give the front end of your 2015-2020 WRX or STI Build a great look without losing output with SubiSpeed's LED headlights!
NOTE: Not compatible with the OLM K.I.S.S. fog light kit.
VEHICLE COMPATIBILITY
2015-2017 WRX (all models)
2015-2017 STI (all models)
2018-2021 WRX BASE AND PREMIUM (with halogen factory headlights) - WILL NOT FIT LIMITED VERSION WITH LED HEADLIGHTS
Factory harness must be 12 pin like the picture. 2018+ models equipped with LED headlights from the factory are 16 pin and not currently compatible.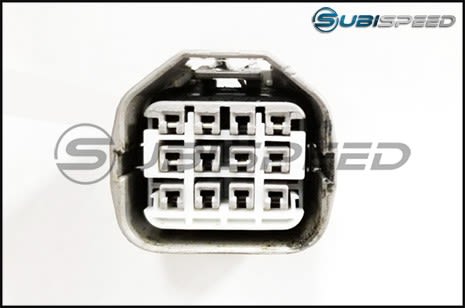 SUBISPEED HEADLIGHT INSTALL VIDEO
---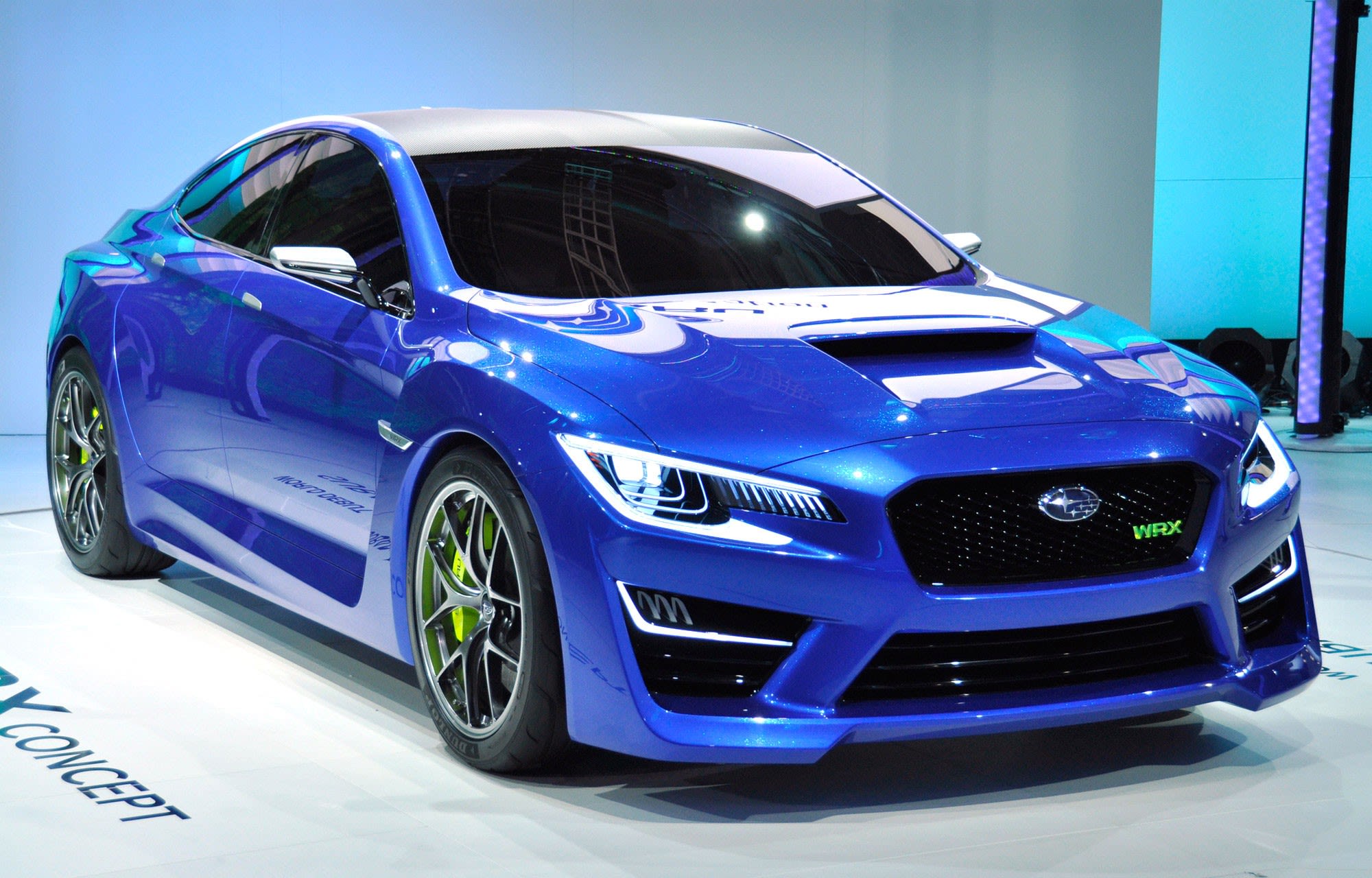 2013 CONCEPT WRX INSPIRED
This vehicle was praised by enthusiasts across the world for its modern look. Subaru's attention to lighting impacted the 2013 New York Auto Show and brought immediate attention to the next generation of the WRX . Once production models hit the market, it was apparent they were inspired by the concept model but still far from them design wise.
---
Highlights:
Sleek, new look for your Subie's headlights
Pair of SubiSpeed headlights with all-LED design
Feature LED DRL strips and high/low beams
Optional amber sequential turn signal
Highly effective projector lens
Clear outer lens with black housing
Hassle-free installation
Backed by a 1-year limited warranty
AWESOME, NEW LOOK TO YOUR WRX OR STI'S FRONT END
Dropping a new set of headlight into your awesome 2015-2017 WRX / STI and 2018-2020 WRX Base and Premium build doesn't mean you need to lose out of lighting capability or output. All you need are SubiSpeed's very own All-LED DRL Headlights with optional sequential turn signal. Subispeed's All-LED Headlights feature a hyper-aggressive look with an LED C-clamp outline along with interior LED DRL strips that completely change up the look of your stylish WRX or STI build both at night and during the day. SubiSpeed also fits these lights with powerful LED projectors that function as both the low and high beams so that you don't have to sacrifice the OEM LED headlights excellent output to get a whole new look. SubiSpeed also gives you the option of adding a sequential amber turn signal (at additional cost) that scans across the inboard DRL strips to give your WRX or STI build an even more aggressive look and unique function.
COMPLETE PAIR OF LED HEADLIGHTS WITH BLACK HOUSINGS AND CLEAR OUTER LENS
SubiSpeed's headlights come loaded down with features and new functionality, all without skimping on fitment and quality. Each headlight is designed for a drop-in installation on WRX and STI models equipped with 12-pin headlight connectors, and only require minor levels of wiring to get the DRLs up and running. The headlights are powered entirely by LEDs and feature diffusion lenses over the LED accent lights that provide a clean look without generating noticeable hotspots. The high and low beams are powered by another set of LEDs that feed their large lighting output through a specially-designed projector lens that delivers a clean beam cutoff that keeps your WRX or STI from blinding other drivers and makes these headlights DOT and SAE approved for street use. The headlights come standard with a black housing and a clear lens that lets the LED accents stand out and shine at their very best. Each set of headlights comes with all their necessary wiring and installation instructions. SubiSpeed backs the headlights with a 1-year limited warranty.
Fitment:
2015-2017 Subaru WRX
2018-2020 Subaru WRX Base & Premium
2015-2017 Subaru STI
Requires minor wiring: the DRLs require minor levels of wiring for installation and operation.
For 12-pin headlight connectors only: these headlights will only fit Subaru WRX and STI models with 12-pin headlight body harness connectors and will not fit Subarus with 16-pin connectors.
Not compatible with OLM KISS fog light kit: these headlights will not work with OLM's KISS fog lights.
---
CUT OFF AND OEM COMPARISON PHOTOS
Comparisons were all shot with a fixed ISO, shutter speed, and aperture for an accurate representation. High beam shots were using a single lamp.